Plenaries
Bill Moggridge
Opening Plenary: Reaching for the Intuitive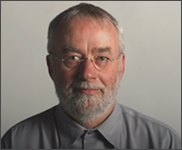 Perhaps the mind is like an iceberg, with just a small proportion of the overall amount protruding above the water into consciousness, but the vast bulk of the subconscious submerged and out of sight. If we operate above the water line, we only have a small volume to use, but if we allow ourselves to use the whole submerged mass, we have a lot more to work with.
Bill will show how design thinking can harnesses intuitive mental processes, leveraging tacit knowledge as well as the explicit knowledge of logically expressed thoughts. He will give examples of how designers and design teams learn by doing, allowing the subconscious mind to inform intuitions that guide actions. Some of the examples will come from his experience as Cofounder of IDEO, and others will be taken from his recent book Designing Interactions, in which he interviews forty influential designers who have shaped our interaction with digital technology.

About Bill:

Cofounder of IDEO, a firm that helps companies innovate through the design of products, services, environments and digital experiences.
Bill founded his design firm in London in 1969, adding a second office in 1979 in Palo Alto, at the heart of California's Silicon Valley. He designed the first laptop computer, the GRiD Compass, and pioneered Interaction Design as a discipline. In 1991 he merged his company with David Kelley and Mike Nuttall to form IDEO, which now has offices in Palo Alto, San Francisco, Chicago, Boston, London, Munich and Shanghai. Bill has been active in design education throughout his career, notably as Visiting Professor in Interaction design at the Royal College of Art in London, and Associate Professor in the Design program at Stanford University. He is most interested in what people want, who they are, and how they interact with other people, things and places. His book Designing Interactions is available from The MIT Press.
Niti Bhan
Closing Plenary: The Mobile as a Post Industrial Platform for Socio-Economic Development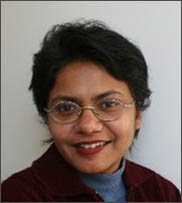 The internet is the foundation of the world wide web of humanity online. Today, there is no such facility on the cell phone platform comparable as yet to the great degree of usability and freedom of movement that browsing currently offers those of us in "broadband nations". At the same time there is a great digital divide between the haves and the have nots. Many have tried with different degrees of success to bridge this chasm, because they all see the potential for growth that unleashing the flow of wealth to and from the bottom-most segments of socioeconomic and geopolitical strata, can effect real change in the standard of living for a great majority on our planet rather than just the fortunate few.
The numbers of cell phones sold in the past two years alone in the unexpected markets of the bottom of the pyramid, that includes a surprising numbers of luxury or high end mobiles, far more than any market survey could have predicted even two years ago, is a clear signal of the shift in economic activity. Look at what is already happening now in Bangladesh - microfinance and cell phones; South Africa - banking the unbanked through their cell phones; Uganda - microentreprise using the cell phone and more.
The challenge before us today is to ask "What if...?" in the best traditions of creativity and imagination and visualize a near future, within the constraints of existing or installed technology, that could bridge this digital divide and develop the applications and the foundation to provide connectivity, commerce, and community on the mobile platform. What kind of difference could this make?

About Niti:

Niti Bhan is an emerging markets strategy consultant with over 15 years of experience in conceiving, developing, and implementing strategies for entering new markets for companies such as Hewlett-Packard, Bank of America, Phillips, Scientific Atlanta, Creative Labs, HCL and the Cybermedia group of publications.
She is the founder of Bhan LLC, a boutique San Francisco based strategy think tank that offers early stage research and development of products and services catering to the overlooked markets in developing nations. She partners with Readymade, a product design and innovation consulting studio based in Pretoria, South Africa, Spire Innovation of Vancouver, Canada, Zago LLC of New York and Rio de Janeiro, and Brazil to offer new product design and development for new businesses, products or messaging.
Her education includes a Bachelor of Engineering from Bangalore University, an MBA in Strategy & Marketing as well as significant education in the graduate program of product design at the National Institute of Ahmedabad and the Institute of Design, IIT, Chicago. Her articles on design, strategy and innovative business practices have been published in BusinessWeek, Core77, New Design magazine, and on her blog.